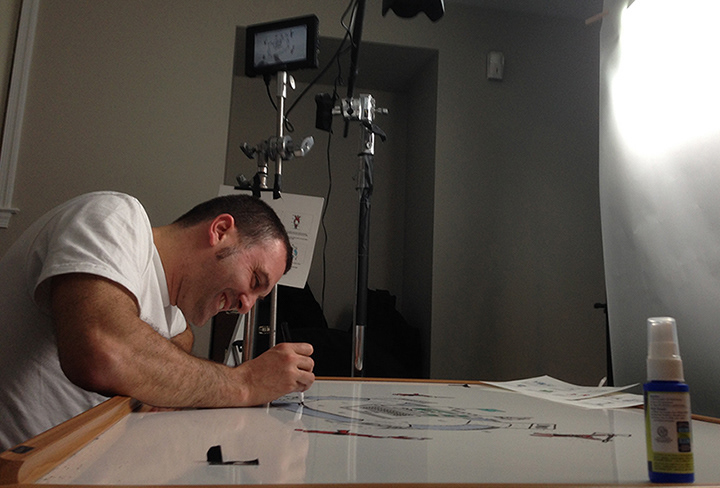 Jason Pearlman is a Washington, DC-based illustrator and graphic visualizer. He applies doodling, sketching, and drawing to data and information, culling visual clarity from textual complexity. By creating infographics, iconography, presentation & social media graphics, storyboards & whiteboards, and visual meeting notes ("sketchnotes"), he provides "here's what it looks like!" solutions to the "what does it mean?" challenges of internal and external communication.
When he's not visualizing information, he can be found drawing prolifically in his sketchbooks. He's also a hardcore pro cycling fan, a punk rock loyalist, and quite fond of good craft beers.
Let's do a project together...
jasonpearlman@netscape.net
Clients:
AARP
Activate
American College of Cardiology (ACC)
Brainstorm Creative
Clark Construction
Creative Circle
The Duke and The Duck
EAB
Internet Society
Marriott
Medullan
Mitre
National League of Cities
Reading is Fundamental (RIF)
Subject Matter
Urban Institute
Associations:
Design Thinking DC (DT:DC)
DC Graphic Facilitators Club
Awards:
2015 Academy of Interactive & Visual Arts (AIVA) Award of Distinction
2014 Graphic Design USA (GDUSA) Award - Infographics